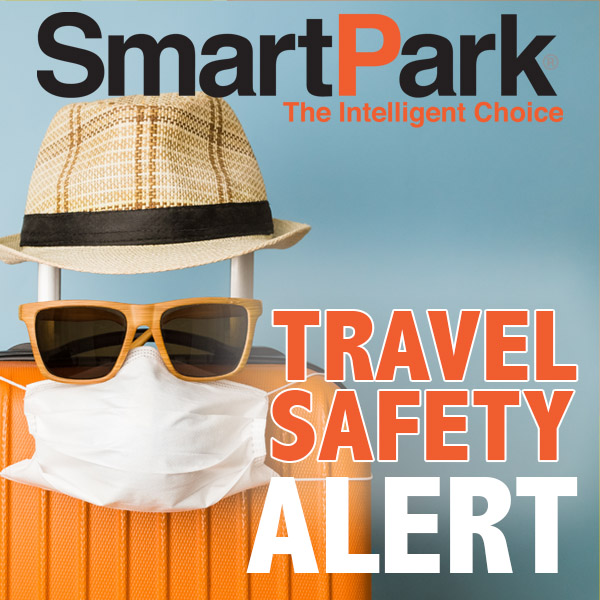 Hi SmartParkers!
The SmartPark team wants to update you on the latest safety protocols we've implemented to add to our already stringent standard operating procedures here at SmartPark JFK and SmartPark LGA. Guest safety and experience remain our top priorities as we address concerns about the COVID-19 pandemic.
Please be assured that as you use our premium valet parking services to reach your terminal, you will be traveling from SmartPark in the safest manner possible. SmartPark does everything in its power to make it a stress and worry-free experience for your flight from John F. Kennedy (JFK) and LaGuardia (LGA) Airports
Here are a few of the enhancements you will find as a guest of SmartPark:
Shuttles disinfected during daily trips
Shuttles disinfected nightly
Shuttle drivers always wear masks
Hand sanitizer dispensers on shuttles
Team members follow CDC handwashing protocols
New carpeting at both locations
Shields to separate team members and guests at customer service counters
Hand sanitizing stations
Employees temperatures taken daily
Touchless payment terminals accepting Touchless Pay, Apple Pay, Apple Wallet, Google Pay, Apple Watch Pay, and Samsung Watch Pay
Receipts will be emailed (paper receipts available at customer request)
Please note – email addresses for reservations must be accurate to receive emailed receipt
Reservations for all future stays are open through smartparkparking.com at your convenience. Our Early Bird Pre-Pay Special, which saves $3 per day on future reservations booked and paid for 14 or more days in advance, is still in effect only through smartparkparking.com.
Everyday SmartPark Benefits:
24-7 surveillance by our on-site staff and cameras
Fully insured
Safe, comfortable and convenient transportation to & from the airport in our shuttles
Baggage assistance
Competitive rates
Licensed by the NYC Department of Consumer Affairs
Vendor certification by the Port Authority of NY/NJ
Reward points
Every 7th Day Free when booking on smartparkparking.com
A five-hour grace period for travel changes (only when booking direct)