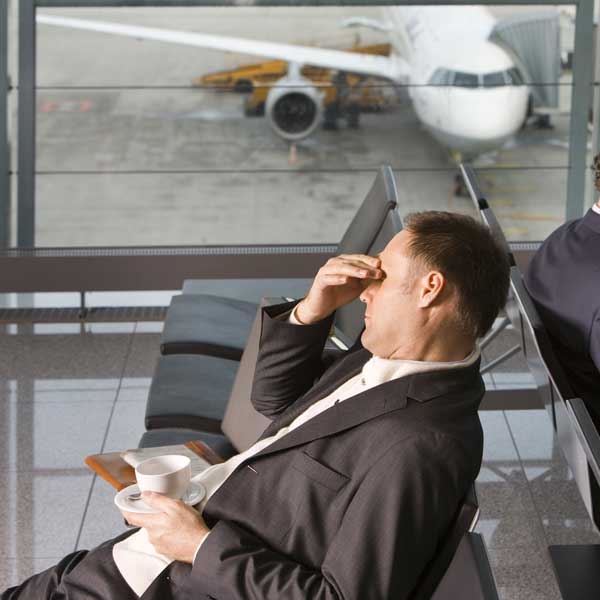 There are a lot of things to stress about in life, but parking doesn't have to be one of them. When you choose SmartPark, we promise to be your stress-free option and make your business trip or vacation that most efficient it can be – at least in the parking department. Sorry, we still can't control airport delays or traffic, but our team is working on it!
Today we present some simple tips to ponder when you are considering using an off-airport lot like our SmartPark locations at JFK and LGA.
Make a reservation. Reservations are free and easy, but we want to make sure we have your parking spot waiting for you on our busiest days. We hate turning away anyone, so please make sure you book early, and we'll have your back.  After all, it only takes a few moments with our easy to use online system.
Book with a reputable company. There are some fly-by-night operations out there so be careful with who you trust to take care of your car. We are officially licensed by the New York City Department of Consumer Affairs and a certified vendor of the Port Authority of NY/NJ. We even take video footage of your car when it enters our lots to ensure your car leaves in the same condition as it arrives.
Book direct for more rewards. We offer a free rewards program where every 7th day is free – but only by booking through our website and not a third party vendor!
Is your reservation easy to cancel? Will you be charged?  SmartPark offers free reservations and no credit card is required.  As a courtesy, please let us know if you will not be using your reservation so we can offer our great deals to other patrons.
Hold on to your ticket and reservation email. You will need this to contact us for pickup at the terminal when you arrive home.
Be flexible and arrive early. We all know the hazards of traffic and road conditions around LGA and JFK, and you want to be sure you leave enough time to accommodate for traffic. The airport has a lot of great places to relax before your flight.  It won't hurt to arrive early and give yourself plenty of wiggle room to grab a cup of coffee or a quick bite. More time = less stress!
Ok, now click on over to our reservation portal and park with us!  We'll see you soon!