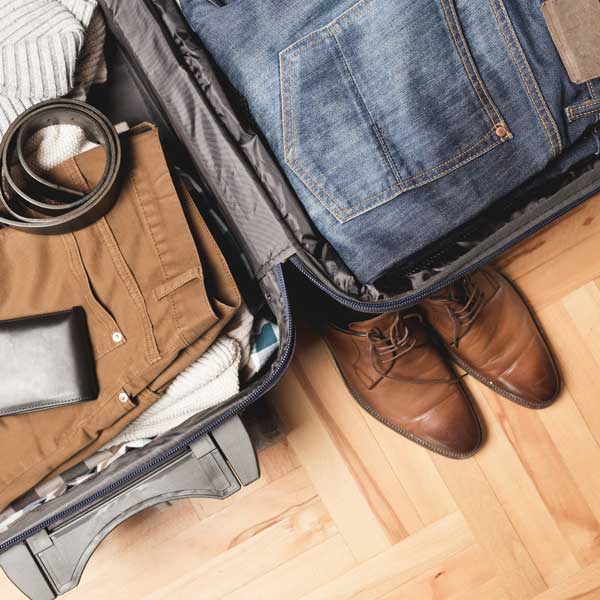 "Always here to help" is one of our unofficial mottos at SmartPark JFK and LGA. With that in mind, we thought we'd share with you today some packing tips that we've found to be useful throughout our years as experienced travelers.
Besides booking direct with us well in advance, your mom told us also to include "always pack clean underwear" as our number one tip! Thanks, mom!
Power Up – Charge your devices the night before and don't forget those portable chargers.
Toiletry Bag – Keep it ready at all times, so you don't have to worry about packing one.
Versatile Clothing – Pack clothes that can be mixed and matched into different outfits. Nice jeans can go with almost anything.
Travel Docs – Store important documents such as your passport or hotel vouchers in your carry-on so they are never far away.
Roll 'em, Don't Fold 'em – Tightly rolled clothes take up less space than folded ones – it's a proven fact! Plus, clothes are less likely to get wrinkled. Who wants to iron on a trip?
Santa Says, "Make a List and Check it Twice" – Jolly 'ol Saint Nick is no fool! This is a universal rule for all travel, not only gift giving. Procrastinators beware of coal!
The 4-1-1 is to Know the 3-1-1 – Consider the TSA's rules for carry-on's. All liquids brought onto planes must be in 3.4-ounce bottles or smaller and inside a single, clear, quart-size zip-top bag. Don't let that expensive bottle of shampoo or sunscreen get confiscated because of an oversight.  You just saved so much money on parking with SmartPark; you don't want to throw it all away!