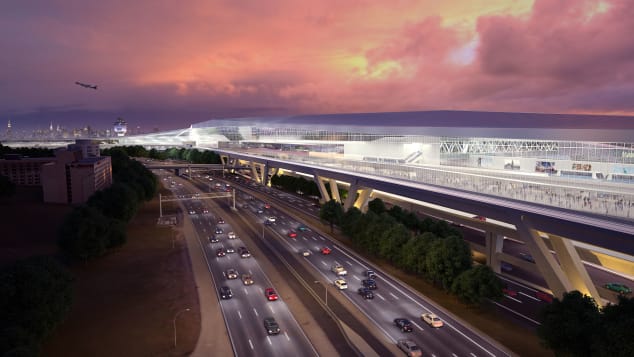 Hey SmartParkers!  Have you seen or heard about the new Delta terminal at LaGuardia (LGA) Airport?
The new, state-of-the-art Delta home is a $4 billion terminal complex that will open in phases through 2026, beginning with the opening of Delta's newest concourse a few weeks ago.
The new Terminal C is part of an $8 billion project to modernize the entire LaGuardia facility. The sprawling new 105,000 square foot concourse is part of a larger renovation of the airport's dated terminals and features floor-to-ceiling windows and new eateries.
Seven new gates are now operating and when completed, the terminal will feature 37 gates across four concourses.
A new concourse in LaGuardia's Terminal B opened last December.
Other planned improvements include new roads as well as rail service between LaGuardia and midtown Manhattan. Old facilities are being demolished only as new ones are completed. An estimated 31 million passengers are expected to use LaGuardia this year.
Don't forget to book early at SmartPark LGA, especially around the holidays. Book early with our prepay Early Bird Special to save $3 per day on reservations booked and paid for 14 or more days in advance.
Check out the video courtesy of NBC4 New York.