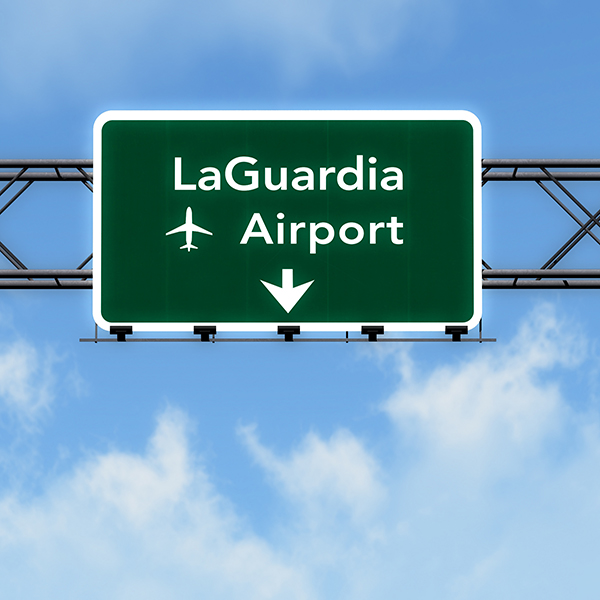 You may travel through our local airports all the time, but we bet there are quite a few basic facts about them you didn't know. Your friends at SmartPark spend a lot of time driving around the airport, so you can say we are experts on the in's and out's. The next time you're in one of our new air-conditioned shuttles heading to your terminal, you can now show your traveling companions how smart you are by dropping some trivia knowledge about good ole LGA!
Here are some fun fact about LaGuardia:
LGA is located just eight miles from midtown Manhattan in the borough of Queens, New York.
Since 1947, The Port Authority of New York and New Jersey has operated LaGuardia under a lease with New York City.
The airport sits on 680 acres, has two 7,000 ft main runways and four terminal buildings that house up to 72 aircraft gates.
Opened in 1939, LaGuardia Airport was builton the site of the old Gala Amusement Park at a cost of $40 million.
Once called the Overseas Terminal, and then the Marine Air Terminal, Terminal A was the original airport terminal building, serving international flights throughout the 1940s. In 1995, the terminal was designated a historic landmark.
Terminal B, also known as the Central Terminal Building, opened in 1964 followed by Terminals C and D in 1983 and 1992.
In 2016, LaGuardia Airport handled 29.8 million passengers, 369,987 plane movements and 7,586 tons of air cargo.
LGA employs 12,341 people.
The airport contributes $18.8 billion in economic activity.
LGA generates 135,599 total jobs and $6.8 billion in annual wages as salaries.
The terminals at LaGuardia Airport are open to the public from 4 am to 11 pm daily.
All information provided courtesy of laguaradiaairport.com.