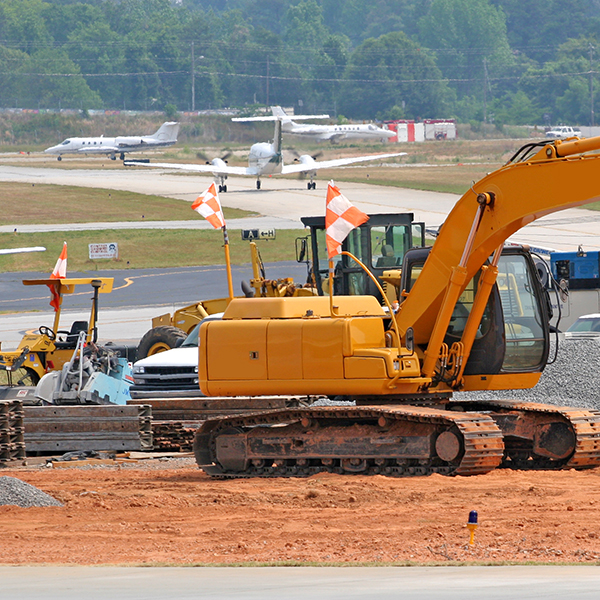 As you may have noticed – and how could you not – there are a "few" construction and traffic issues LaGuardia Airport travelers must deal with when traveling to our SmartPark lot. Unfortunately, this is beyond our control, but we thought it would be helpful to take a look at what the future holds for our guests when they fly out of LGA. We promise to do all when can to navigate this tricky situation, but please always arrive early so time is on your side.
This below post originally appeared on DailyNews.com and was written by LaGuardia Gateway Partners. It shares the history of the airport and what you can look forward to in the future.
Connecting through Queens at LaGuardia Airport Central Terminal B
Queens is, without a doubt, one of the most special places in the world. Connecting Through Queens is a particularly apt theme for Queens Week because this borough is, in many ways, a great connector. As the most ethnically diverse region in the world, Queens is a connector of people, culture and food, and of course, travelers. Queens is also a literal connector in that it is home to both John F. Kennedy and LaGuardia Airports, New York's major airports.
When LaGuardia Airport was built in the 1930s, it was a symbol of modern travel. New Yorkers even came to Queens to watch planes take off and land. "Crowds Brave Rain to Visit Airport," read a newspaper headline on opening day, December 2, 1939. LaGuardia was New York State's first commercial airport, and it forever changed travel to New York City and the region. The airport quickly became one of the busiest airports in the world, and the need for new terminals grew. Central Terminal B was built in the 1960s, replacing the outdated main terminal. Completed just before the World's Fair, Central Terminal B was yet again an affirmation of New York's innovative spirit.
LaGuardia Gateway Partners, the team behind the re-development at Central Terminal B, wants to restore the excitement that LaGuardia Airport has brought to Queens and the region throughout history. Still in use today, Central Terminal B serves nearly 15 million passengers a year, even though it was built for just $8 million. Wear and tear over the years, along with significant advances in air travel in the last few decades have made the need for a new terminal apparent.
Our team is thrilled to make Queens our home as we construct the new best-in-class terminal, featuring a sustainable design with open spaces, leading technology, top-notch concessions, retail and amenities and enhanced customer service. The new LaGuardia Central Terminal B will feature dual pedestrian bridges spanning active aircraft taxi lanes—a first in the world—that connect the terminal to two island concourses. This island and bridge design allows for improved airline circulation and gate flexibility, which will help reduce airport delays. From the western concourse bridge, the Queens view of the Manhattan skyline appears. And while we build, we are also investing million dollars in the existing facility to make necessary upgrades and to enhance the guest experience from curbside to the gate.
For as much benefit that the project brings to travelers, the Central Terminal B redevelopment is, first and foremost, a project to benefit Queens and New York. A $4 billion dollar project, LaGuardia Central Terminal B is the largest public-private partnership in aviation and the largest infrastructure project in New York. It will attract $5.2 billion in regional economic activity, with an expected $1.3 billion in wages generated. The project will also invest and grow our many talented Minority and Women Owned Business Enterprises (MWBE), with the largest MWBE participation goal in the state. Diversity and inclusivity are defining characteristics of Queens and the bedrock on which New York was built, and they are essential to the success of this project.
Additionally, we are building the new terminal without any impact to current operations. That means, instead of shutting down the terminal to build a new one, we're building over and on top of the current facility in one of the tightest construction footprints in the world. While this approach is complex and challenging from a construction, engineering and operational standpoint, we know it is critical for the airport to remain fully operational for both the benefit of passengers but also for the surrounding community and the borough as a whole.
LaGuardia Gateway Partners earned this project because we presented a plan for LaGuardia Central Terminal B that embodied the spirit of New York, capturing the pioneering attitude of the past while daring to push boundaries into the future. We're honored to have the opportunity to restore the glamour of travel to Queens and thank you for welcoming us into the neighborhood.
Follow their journey on Twitter @LGACentral