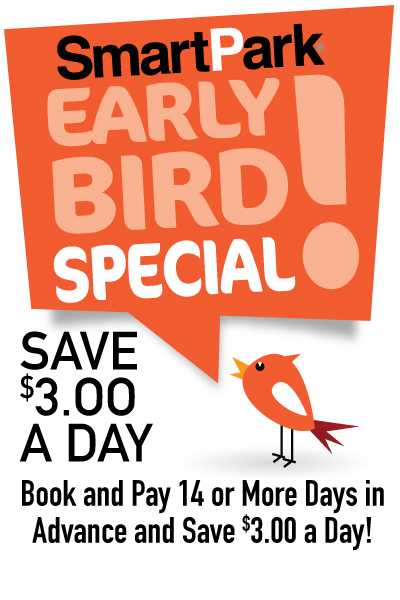 With the peak summer travel season now here, we would like to remind all our SmartParkers, and new guests trying us for the first time, to make sure you book well in advance so we can hold your spot.
And now with our NEW Early Bird Pre-Pay special, when booking 14 or more days in advance (through our website only) you can save $3 per day. Combine that with our "Every 7th Day Free" program and rewards points, there has never been a more "Intelligent Choice" then to park with SmartPark JFK & SmartPark LGA!
Also, please leave extra time when arriving at John F. Kennedy (JFK) and LaGuardia (LGA) Airports to avoid traffic and congestion issues.  Our SmartPark drivers know the roads around the airports better than anyone, so trust us to get you to your terminal in mere minutes rather than navigate any delays yourself.
For savvy guests looking for travel and packing tips, be sure to browse our extensive collection of blog entries here on the site to save time, stress, and money!  We are all fans of that!
Have a great summer and safe travels!