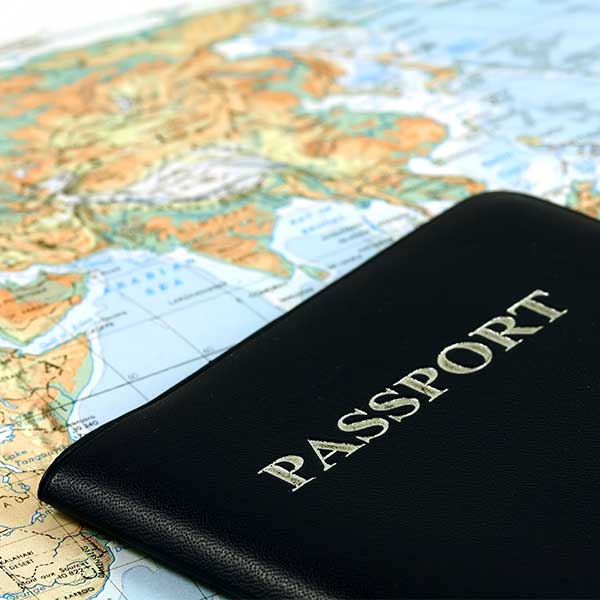 At SmartPark we know preparing for the unknowns of travel can be stressful. That's why we try our best to make parking your car the easiest part of the trip out of John F. Kennedy (JFK) and LaGuardia (LGA) Airports!
To help ease your travel concerns when flying internationally, we would like to share these tips from U.S. Customs and Border Control, which can answer some lingering questions.
U.S. Travelers' Top Ten Travel Tips
Take all the travel documents required for the countries you are visiting, as well as identification for your U.S. reentry. U.S. citizens need passports to reenter the country by air. Go to state.govfor destination information.
Declare everything you bring in from abroad, even if you bought it in a duty-free
Be cautious when buying something from street vendors. The merchandise may be counterfeit and/or unsafe and you may have to surrender it when you return home.
Items brought abroad for personal use or as gifts are eligible for duty exemptions. If you are bringing them back for resale, they are not eligible for duty exemption.
Be aware of U.S. prohibited merchandise, such as ivory, tortoiseshell products, and counterfeit items.
Many foreign-made medications are not approved for United States use and are not permitted in the country. When traveling abroad, bring only the medication you will need. Make sure the medication is in the original container.
Travels to and from Cuba – Before departing on your trip, check the latest information for the full list of prohibited and restricted items on the  Department of the Treasury Cuba Sanctionswebsite, as well as other related government resources.
Before bringing food to the United States, please check the list of prohibited items. All live animals, birds and bird products may be restricted, quarantined or require certification.
CBP officers can inspect you and your belongings without a warrant to enforce U.S. laws.
For more information, read the CBP brochure, "Know Before You Go." Request printed copies or view it online at gov/newsroom/publications/cbp-publication-catalogue.
Travelers can also view several helpful instructional videos from U.S. Customs and Border Control at this link.
For further specifics on the following topics, please click the corresponding below links.
Shopping Abroad: Duty Free, Gifts, Household Items
Prohibited and Restricted Items